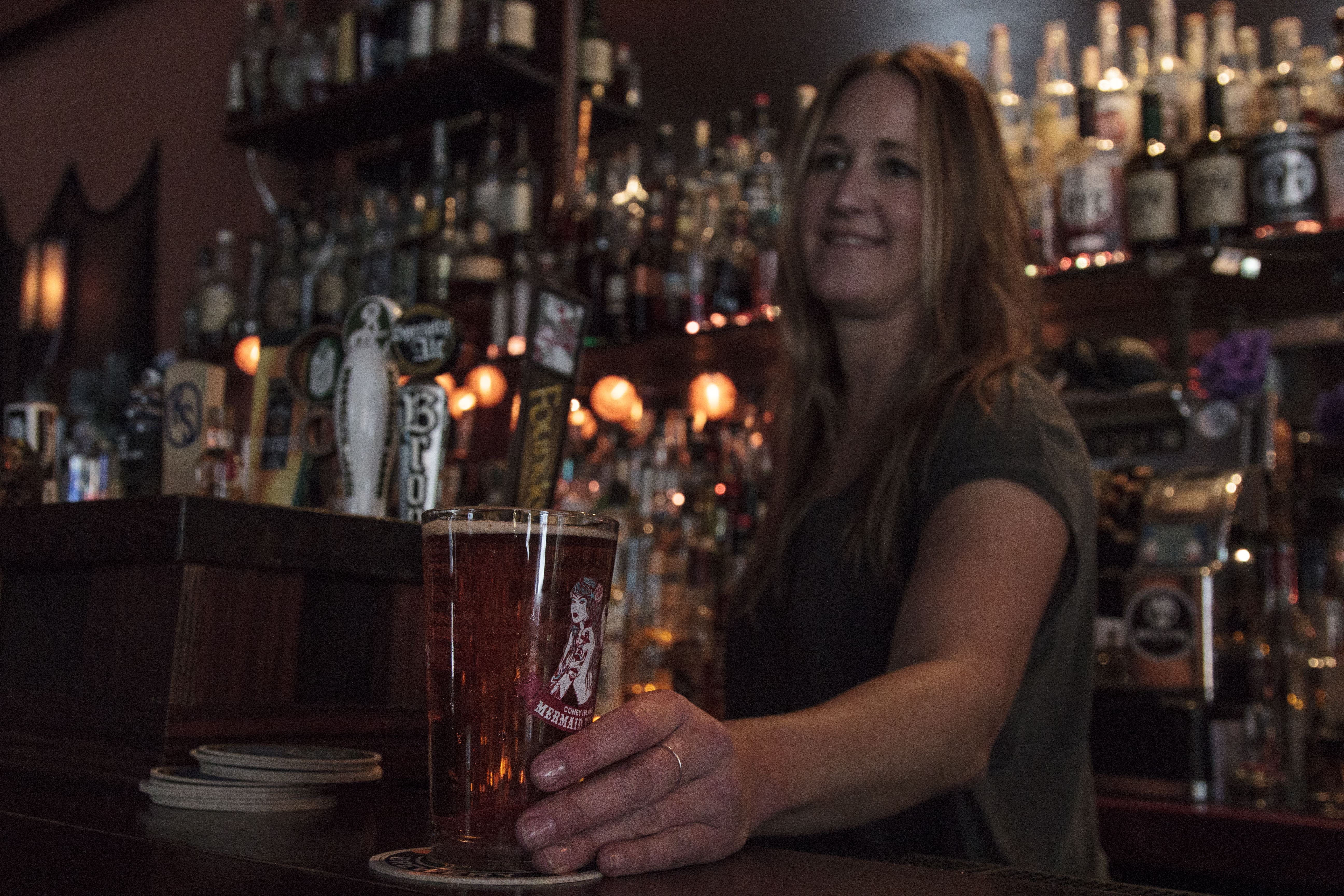 Local businesses are the backdrop for much of the New York City Marathon, and like the athletes themselves, some brick-and-mortar establishments have been training for months to prepare.
Bishop Loughlin Memorial High School
As marathon runners approach Mile 8 in Brooklyn, they're met with a crescendo of instruments playing the iconic theme song from the film "Rocky." It's the same song that has echoed down Lafayette Avenue for the past 39 years, a song Bishop Loughlin High School students have trained to play for hours on end.
"The thing with Rocky, is it's ageless," said Louis Maffei, Loughlin's director of performing arts. "The most important thing is inspiring the runners, and it always gets everybody going."
Starting out with nine students in the late 70s, Maffei now leads a charge of 200 students who trumpet, strum and beat the drums for the entirety of the marathon- rain or shine.
"Sometimes it gets so tiring playing the song over and over, but it's worth it at the end," said William Hayward, 17, who's performed for the marathon four years running.
Maffei said he was half-joking when he first pitched the song. But now, almost 40 years later, both the performance and the marathon have taken on new meanings for him.
"It's a marathon within a marathon," he said. "I've experienced it so many times you would think I'd take it for granted. Not at all. It's the best feeling in the world."
(Video reported and produced by: Anna Brooks)
Mile 17
Positioned along the final third of the marathon route on First Avenue, Mile 17 may be New York's first marathon-themed bar.
Co-owner Dennis McCoobery said the local sports bar pays homage both to the race and to the hundreds of Upper East Side residents cheering the runners on every year. McCoobery said he'll attempt to run the marathon "one of these years," but for now, he'll be motivating racers from Mile 17.
"There's a certain amount of pride people in this neighborhood have about Mile 17," he said. "It's part of the fabric of the neighborhood."
The wide French doors opening the bar to the street make any spot a front-row seat to the race, McCoobery said. Celebrating with music, beer and die-hard marathon fans, McCoobery said Marathon Sunday is one of his favorite days of the year.
"Coming up First Avenue, the crowds are so big and supportive it gets the runners over that hump to finish the next nine miles," he said. "It's a really cool thing to have everyone in here. The place is packed all day and it's just a great party."
(Video reported and produced by: Anna Brooks)
LUMA Hotel Times Square
Off the well-beaten race track, the LUMA hotel has spent months prepping a special marathon package to help athletes prepare for — and recuperate after — the big day.
The fitness-forward boutique hotel partnered up with nearby businesses, such as Blink Fitness and Juice Press, to offer athletes healthy juice options, complimentary gym passes and in-suite workouts.
"How we represent ourselves is really about being immersed in our community," said Kate Martin, the general manager at LUMA. "We really want to give our guests that experience of fitness and to see New York in a different way, and the marathon is a perfect opportunity."
With a sound machine playing calming noises to aid in falling asleep and a "gym in a bag" — which includes a yoga mat, ergonomic push-up bar and muscle relaxation balls — Martin said the package caters not just to marathon runners, but any visitors looking for a more holistic hotel experience.